AI Notes & Flashcards Library for Better Learning
NoteGPT - YouTube Summary, Article Summary, AI Flashcards, and Notes with NoteGPT AI. Improve learning efficiency by 10x.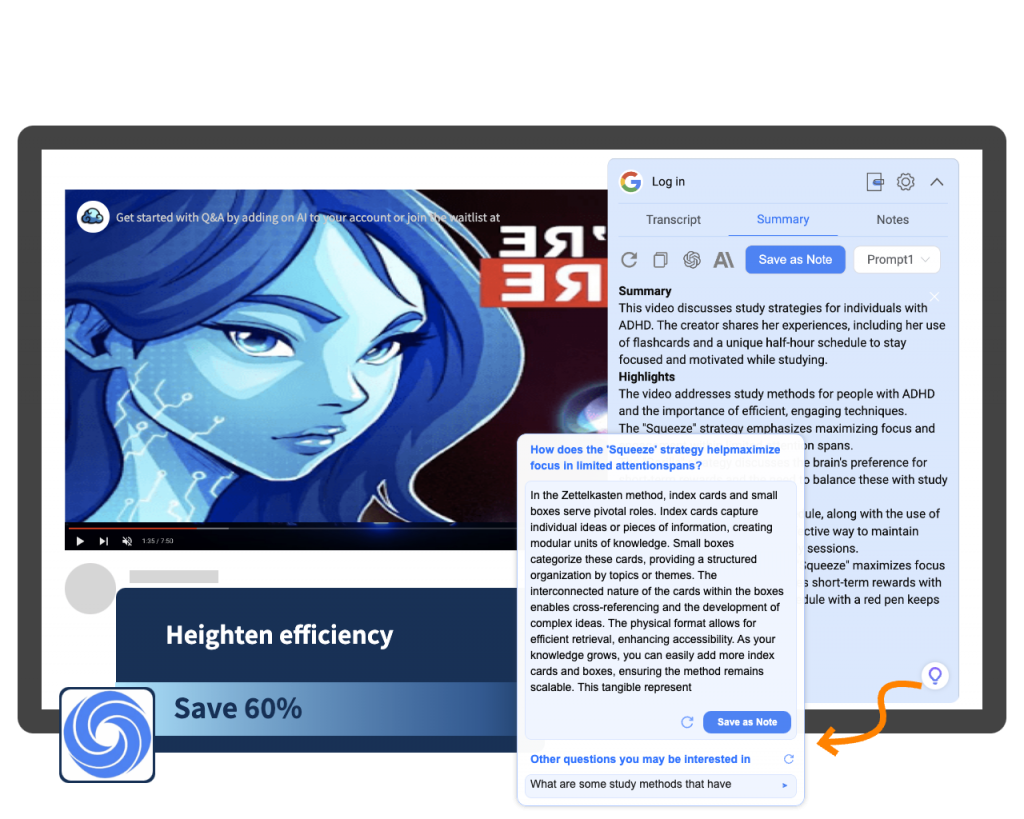 Online YouTube Video Summary Tool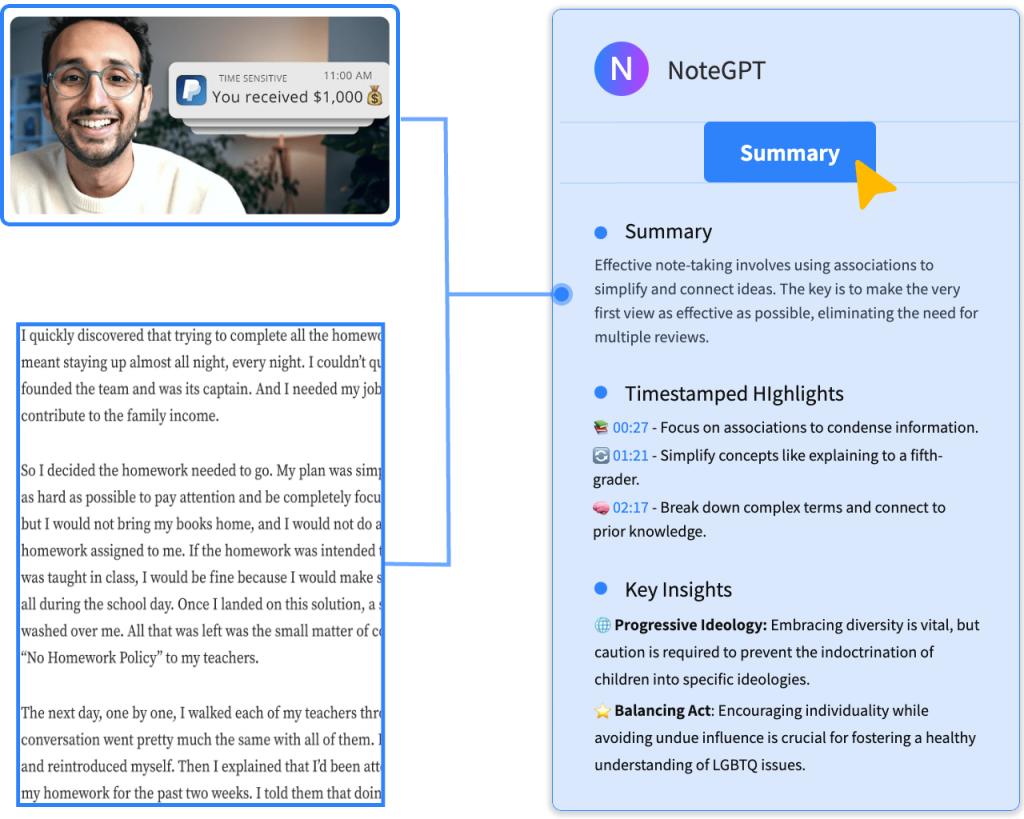 AI Summary for Long Videos, Articles and Text
Instantly summarize lengthy videos, articles and texts in seconds with NoteGPT AI for Free. Effortlessly grasp complex content.
Get Started Free
Q&A and Chatting with AI Assistant
Combine AI Q&A and AI Explain with YouTube Summary, leveraging ChatGPT to enhance the comprehension of video content by providing detailed explanations for each segment.
Get Started Free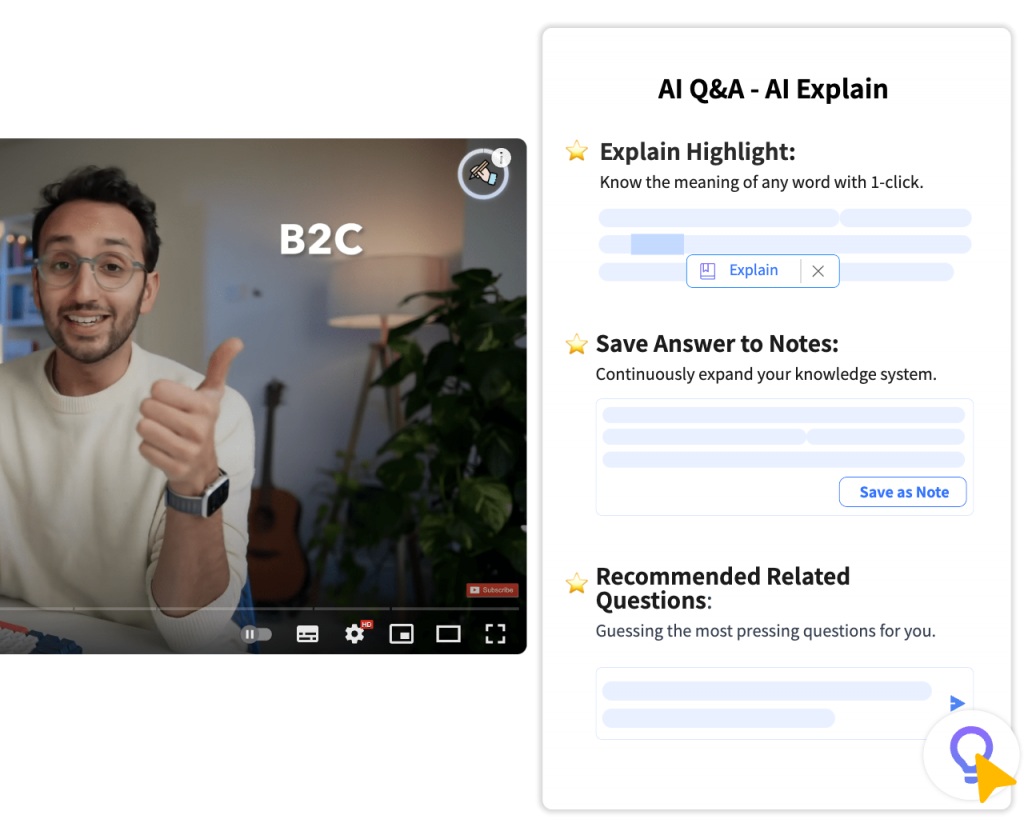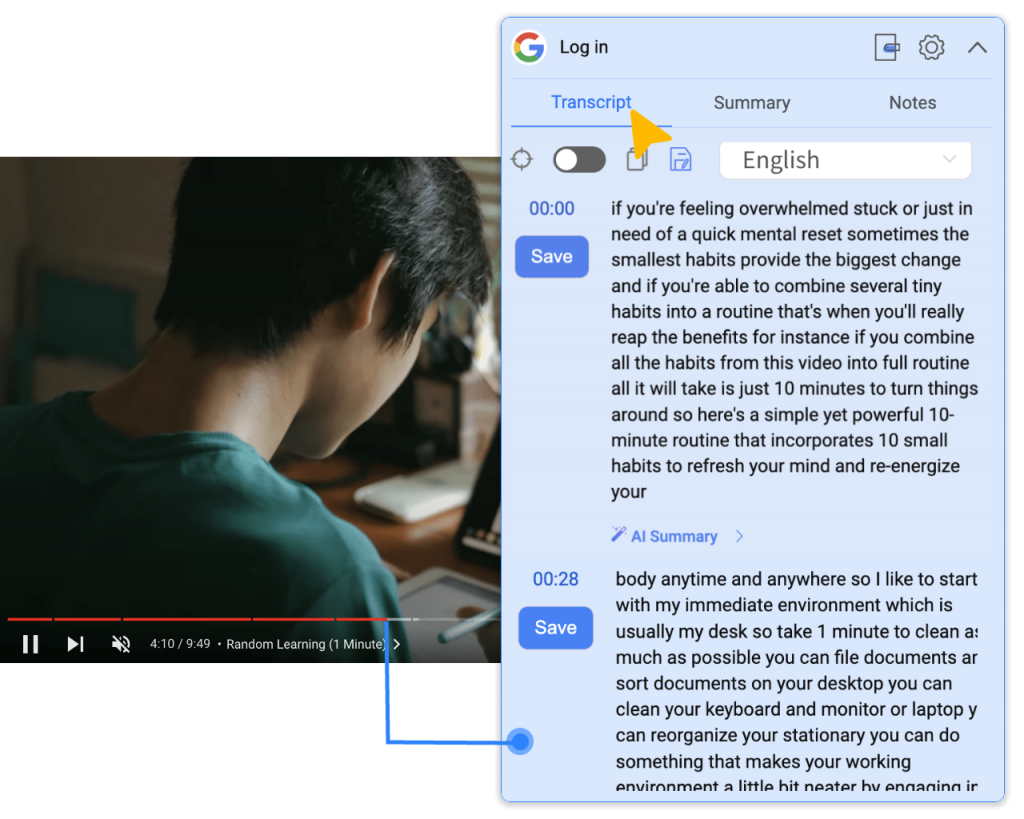 YouTube Video Timestamped Transcript
Easily browse videos with 1-click timestamp tracking. Enhances accessibility for flexible, multidimensional comprehension.
Get Started Free
Note-taking with Automated Snapping
Capture key information while watching videos with Auto Snap and note-taking, recording thoughts and ideas anytime.
Get Started Free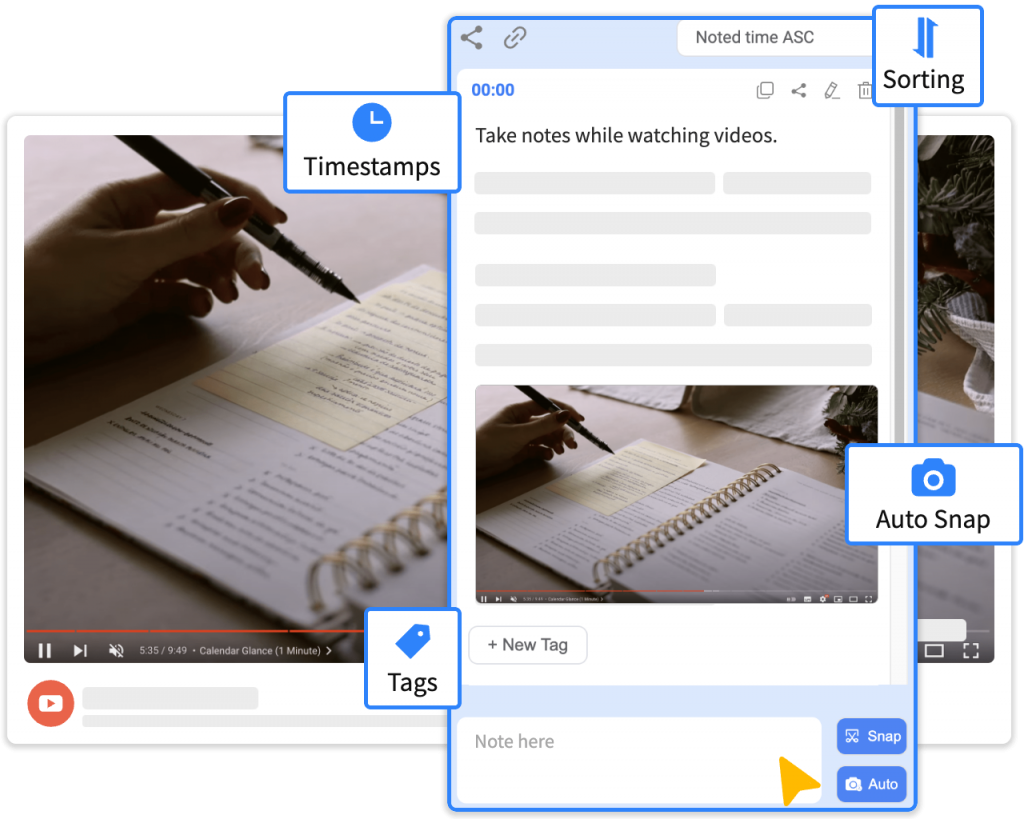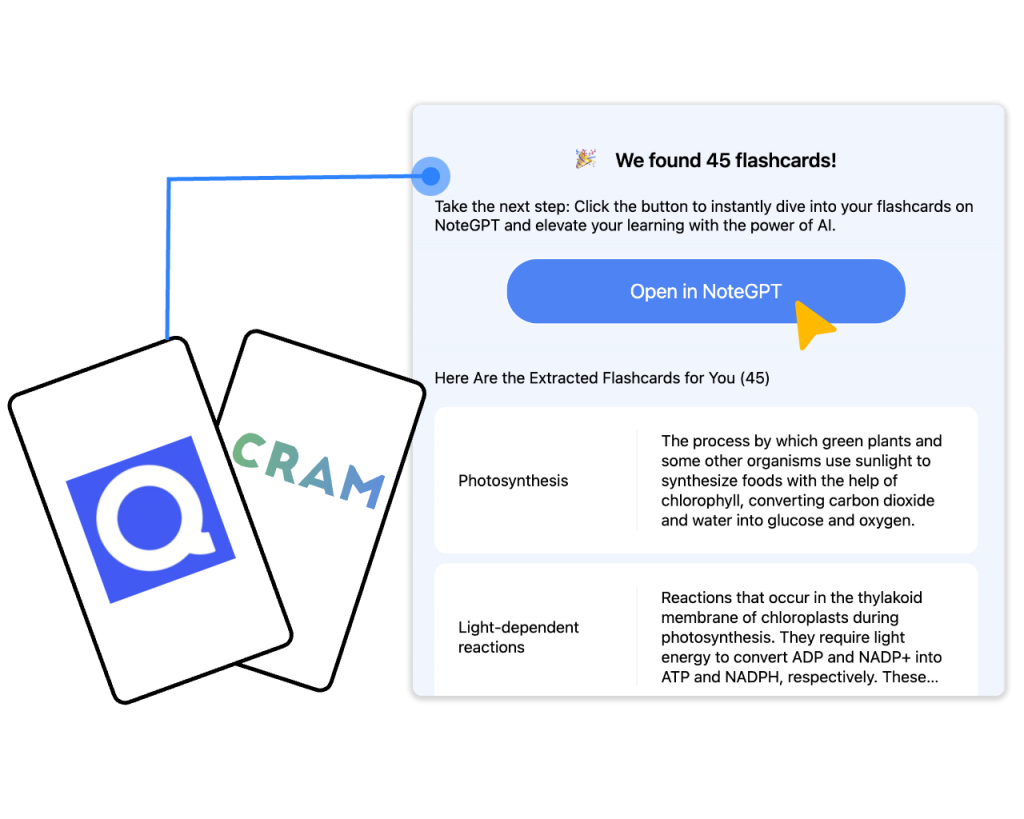 AI Flashcards Generating and Saving
1-click extraction of Quizlet, Cram and more. Instant access in your personal library for ongoing review. Information saved permanently.
Get Started Free
Notes Managing with Folders
Easily locate notes using powerful filters, search, folders and tags. Manage your notes intelligently, and build your exclusive personal note and flashcard library.
Get Started Free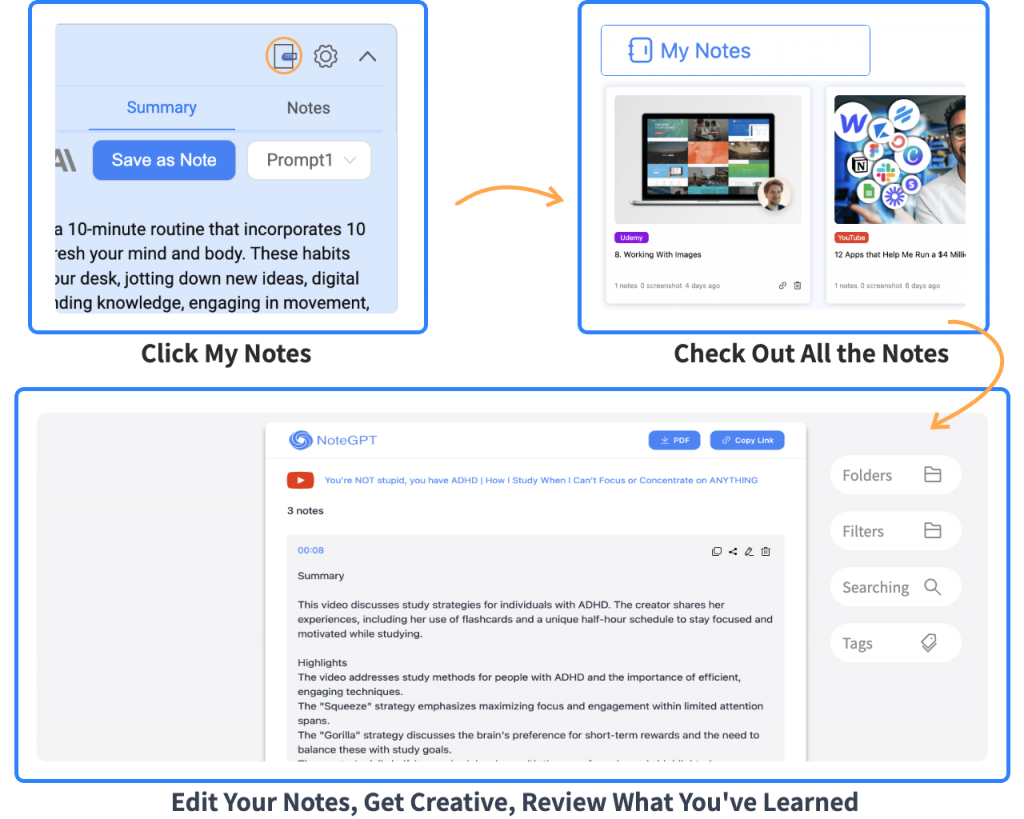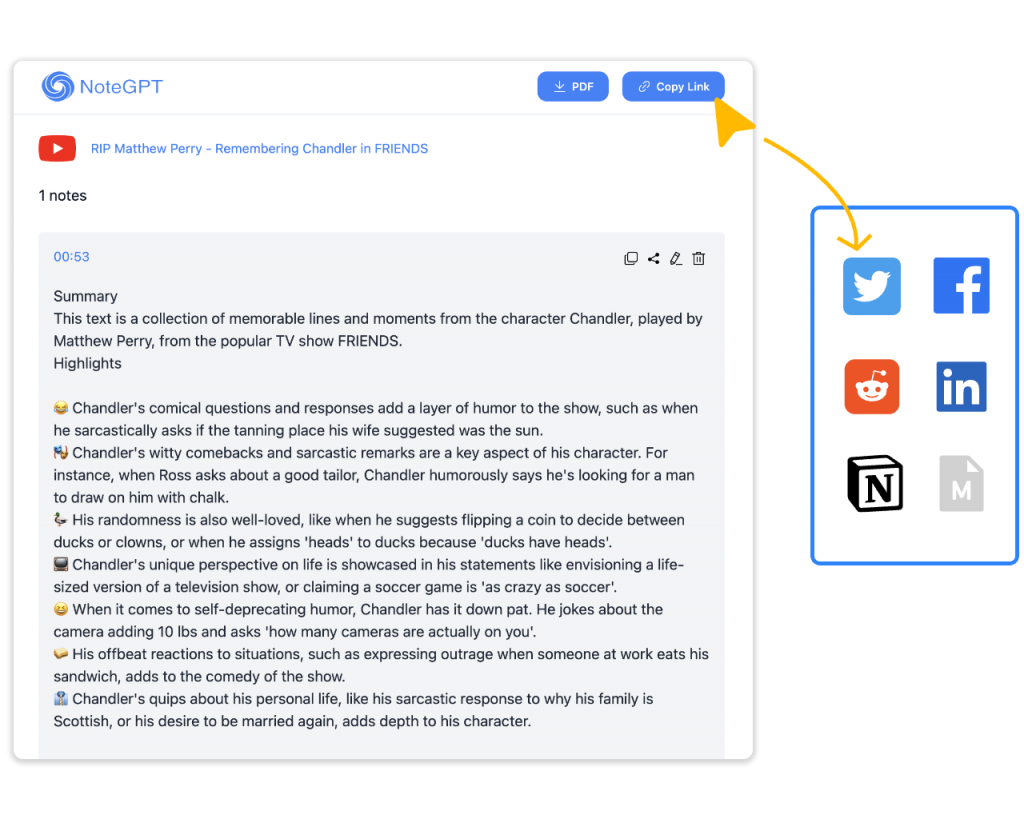 Notes Sharing with Your Friends
Generate shareable links with embedded screenshots, notes, summaries and timestamped transcripts. Effortless collaboration.
Get Started Free
How Does It Work?
---
Explore the best SaaS template in the market in a short 1-minute video.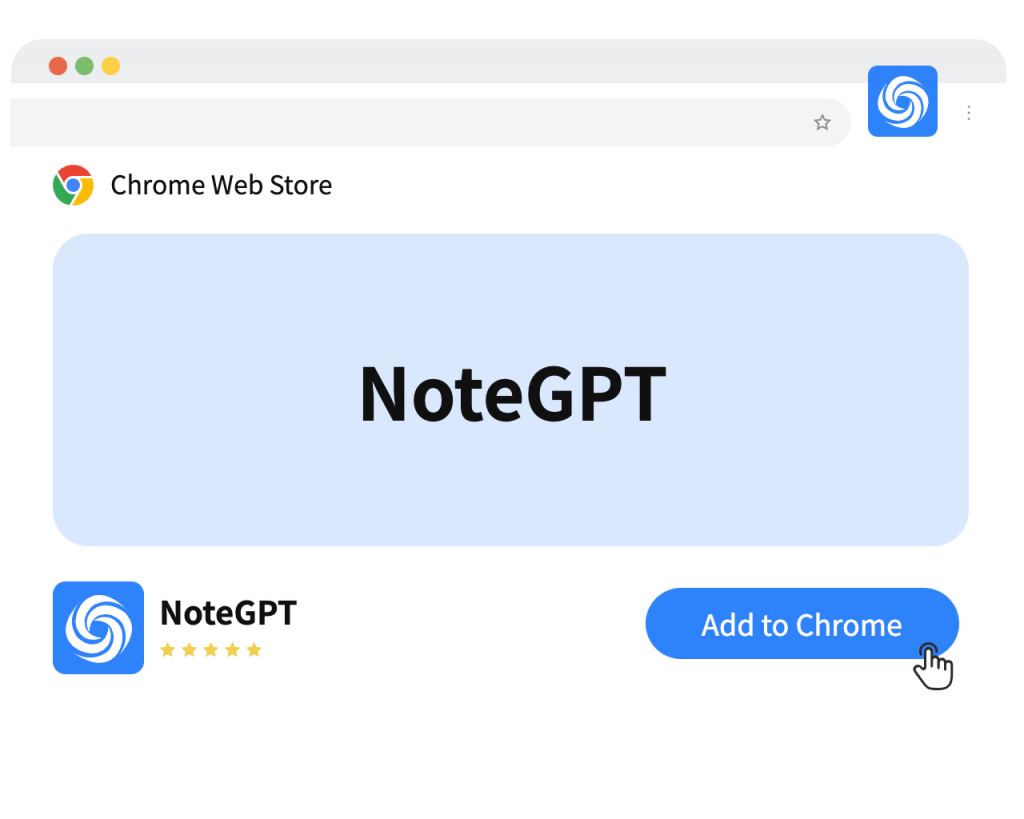 01
Login with Google
Login with Google in 1 second Or download our official extension.
02
Open Workspace
Summarize content (YouTube videos, articles, etc.), take notes, and save with 1-click.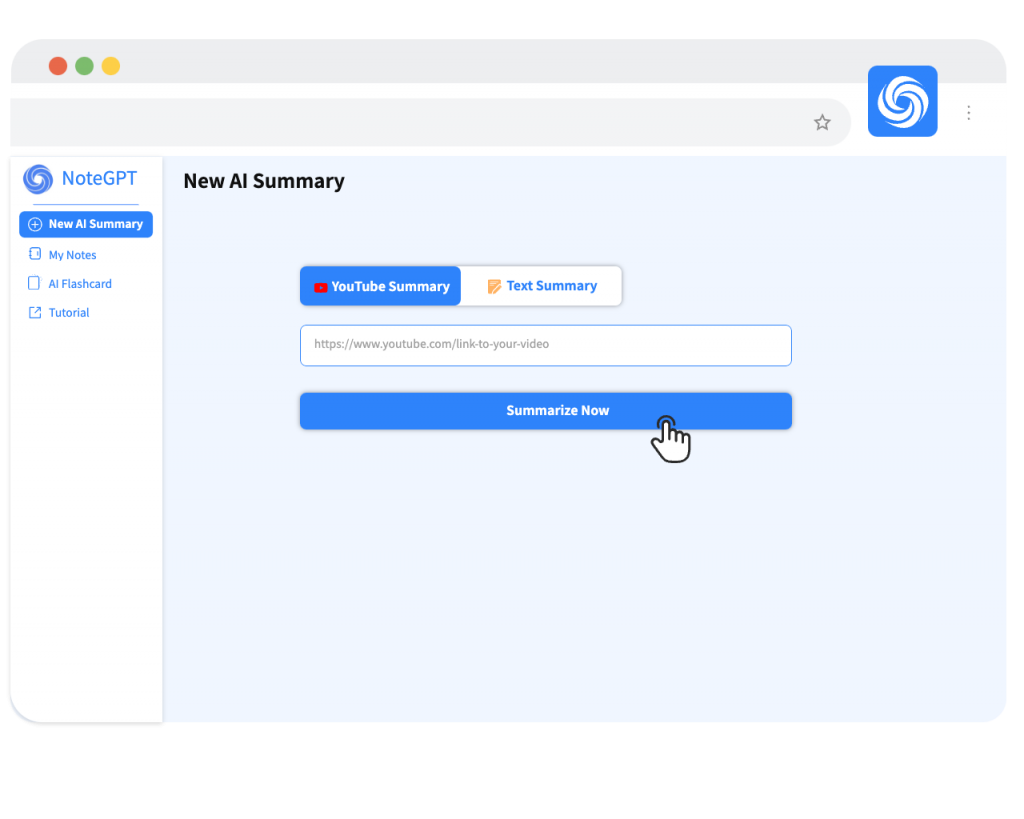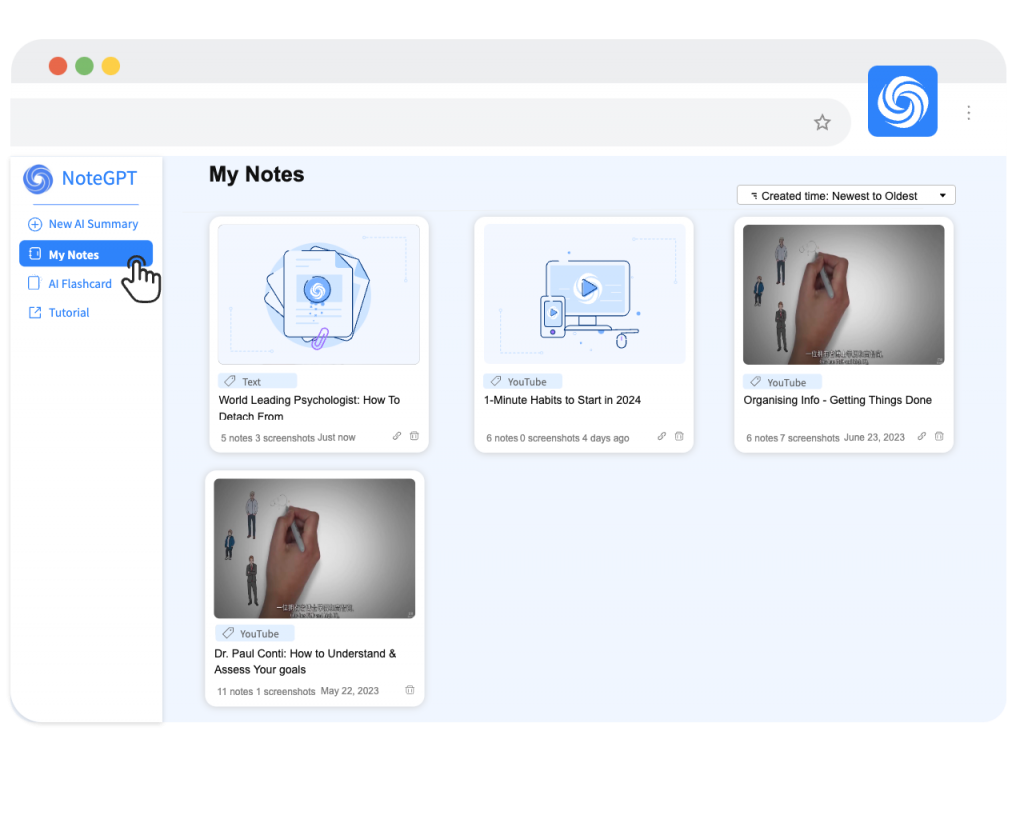 03
Build Personal Library
Check Notes and AI Flashcards, organize them using folders, and collaborate by sharing notes.
Hear From Our Satisfied Customers
---
Join millions of satisfied customers using NoteGPT globally.
NoteGPT is a game-changer for my learning journey! With YouTube Summary and ChatGPT, I breeze through video summaries in 5 seconds, and the lifesaver is the AI Q&A feature. My notes keep everything organized – a must-have for any online learner.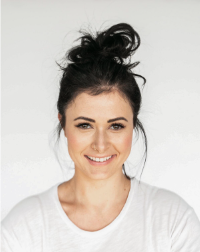 NoteGPT's tech-savvy approach is impressive! The YouTube notes feature is powerful, and automatic screenshots help me capture video content on the fly. It's not just a Chrome extension; it's a tech lover's dream tool.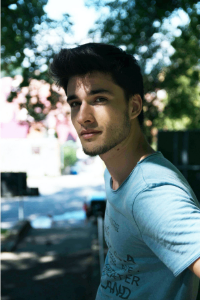 NoteGPT is a language learner's dream come true. Supporting platforms like Quizlet, I can extract flashcards with a click, saving them to NoteGPT's workspace for anytime language practice. It takes language learning to new heights!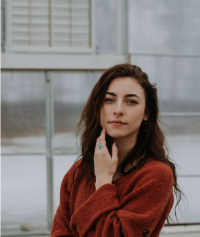 NoteGPT is my secret efficiency weapon. The Chrome extension for YouTube Summary is fantastic, and the AI Explain feature gives insights through word highlighting. Genius move. A must-have for any busy professional.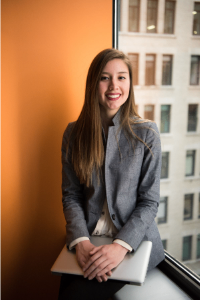 As a multilingual learner, NoteGPT's transcriptions are a gem. Outstanding multi platform support, and the transcription feature makes it my top choice. It's a language enthusiast's dream!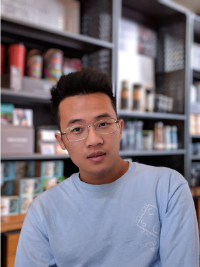 NoteGPT is my go-to for knowledge pursuit. Unmatched plugin support across platforms. The Article Summary extension condenses articles or podcasts into key insights, boosting efficiency by 10 times. It's a paradise for knowledge seekers!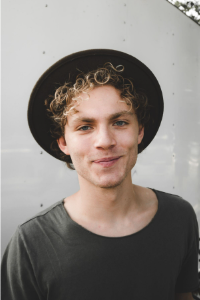 Choose the plan that suits your Needs
---
Starter
For NoteGPT AI Service - perfect for trying us out!
Free Forever Get Starter
Benefits include:
Chrome Extensions
15 quotas for AI per month
Basic
No ChatGPT account required, explore more possibilities.
$2.99 / mo Get Basic
Benefits include:
Chrome Extensions
200 quotas for AI per month
Real-Time Automatic Transcription
Access to all basic features
Pro
For heavy users who need reliable and frequent access.
$9.99 / mo Get Pro
Benefits include:
Chrome Extensions
1000 quotas for AI per month
Real-Time Automatic Transcription
Access to all basic features
Frequently Asked Questions
---
Start Summarizing and Taking Notes with AI Now!
Build Your Own Intelligent NoteGPT AI-Powered Note Library