Udemy Summary with ChatGPT
Udemy videos transcript and summary with Chat GPT. Summary generator for
Udemy videos.
Add to Chrome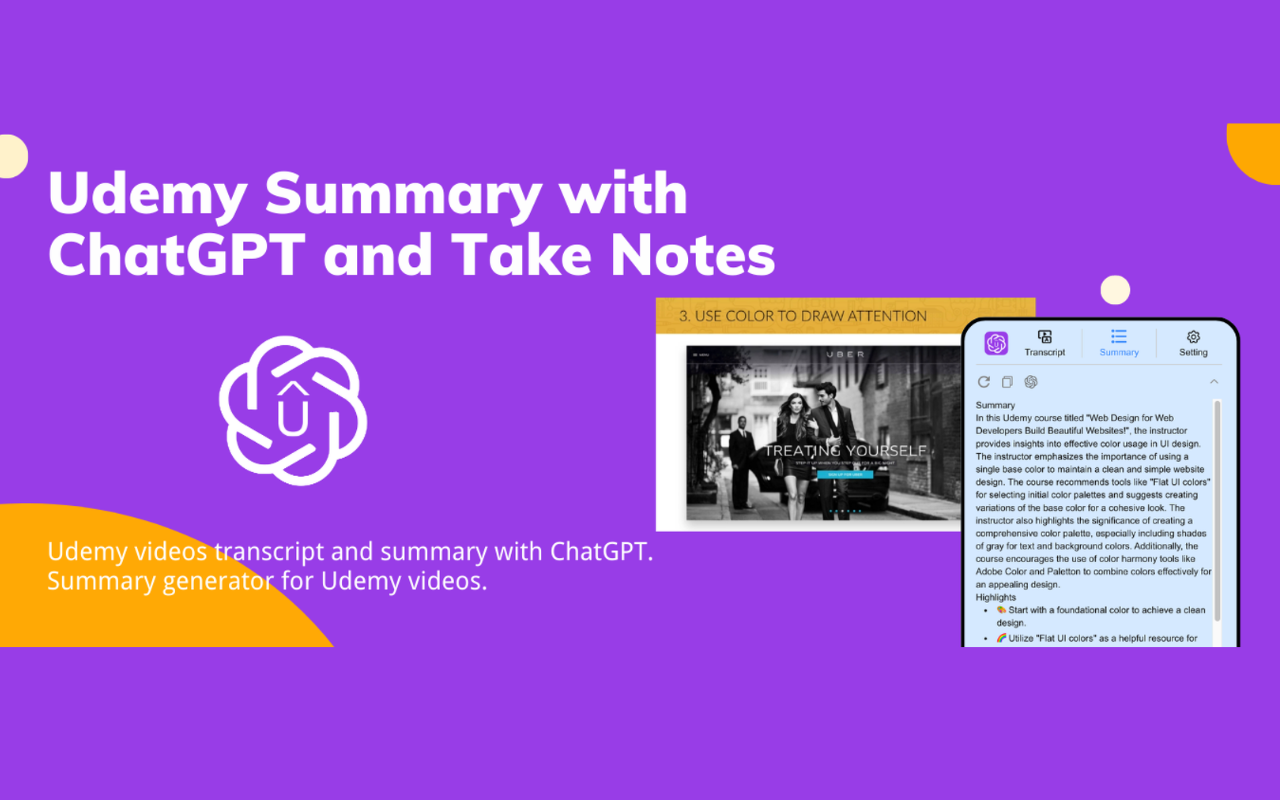 Features
🎉 Surprising Features 🎊
---
Udemy Assistant: Summarize, Transcript, and Take Notes with ChatGPT
Udemy Video Transcript
Obtain a transcript of a Udemy video, including the time stamps, and support for multiple languages.
Summary, highlights with ChatGPT
Utilize ChaGPT, an AI language model, to generate a condensed summary of a given text or document, highlighting the main points and key information.
Note Taker, Share and Manage
An powered tool that assists in taking notes, organizing Notes & Screenshots, and provides the ability to easily share the notes or summarized content with others.
Embark on Your Learning Journey with Intelligent Tools!
How Does It Work?
---
Start your Udemy learning in just 3 steps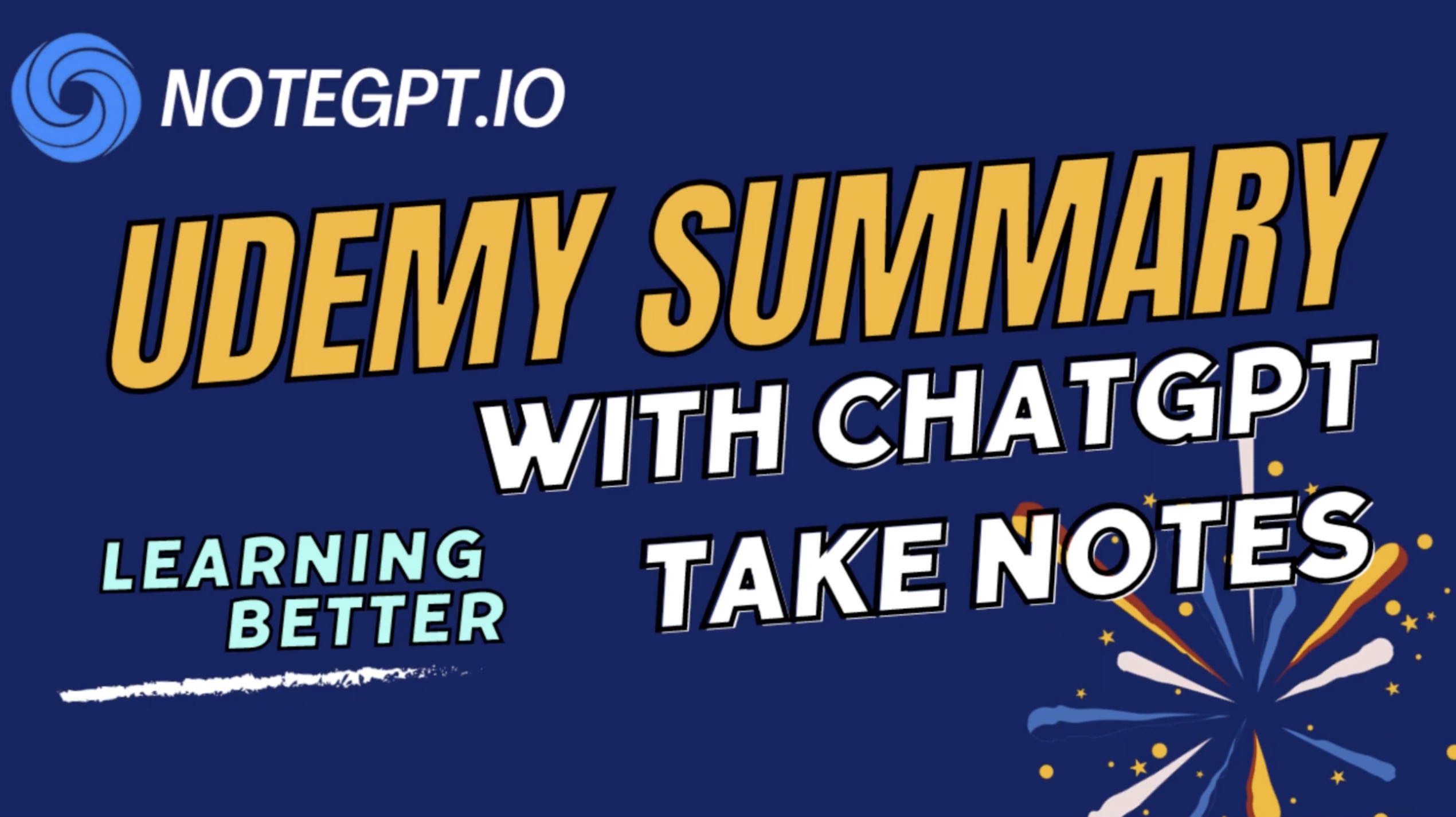 Install and Pin Extension

Install the extension from the browser store and pin it to the toolbar for easy access.

Accessing Transcripts, Summaries, Note-Taking

Open the Udemy video and click on the corresponding options to access transcripts, summaries, and note-taking features.

Managing Videos, Notes and Summaries

View and organize videos, notes, and summaries using the NoteGPT.
Hear From Our Satisfied Customers
---
Join thousands of satisfied customers using our template globally.



This extension is by far the most outstanding one I've ever used! It helps me effortlessly and swiftly get an overview of Udemy videos, allowing me to quickly assess their quality and effectively saving me time! I believe I won't be able to do without it from now on. Truly a game-changer!



As a college student who loves learning through various educational platforms, Udemy has been my go-to choice. This extension brilliantly addresses my need for video transcriptions. By simply clicking on timestamps, I can precisely navigate videos, revisit content, and watch with utmost accuracy. It's truly been a tremendous aid, enhancing my learning experience in significant ways!



The world's finest tool! No need to navigate away from the ChatGPT page – I can now instantly access summaries of Udemy videos while watching. Technology truly transforms the world, and my learning efficiency has been vastly elevated. Incredible!
FAQ
Frequently Asked Questions
---
Got a question? We've got answers.