Coursera Summary with ChatGPT and Take Notes
Coursera courses transcript and summary with ChatGPT.
Summary generator for Coursera courses.
add to Chrome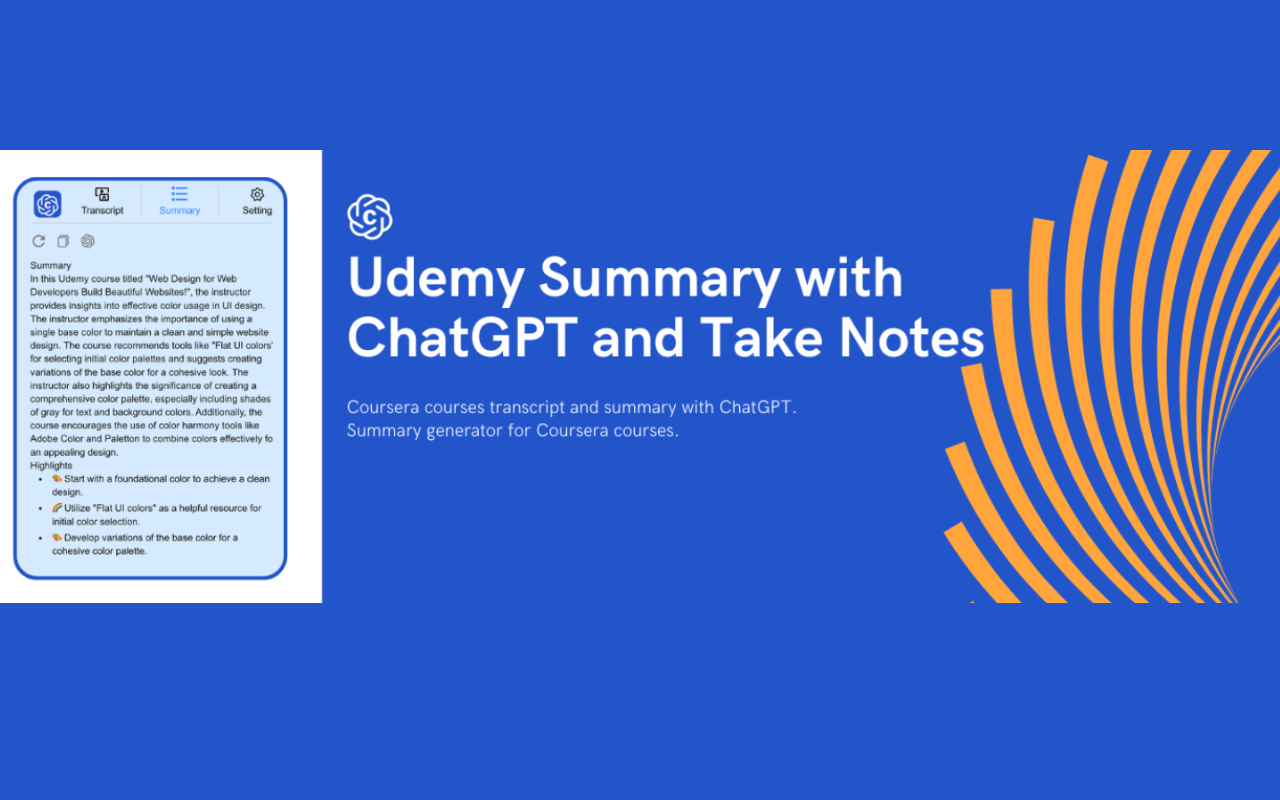 🎉 EXITING FEATURES 🎊
So Intelligent, So Easy
---
It's really easy to get the content of the Coursera courses, help you save time and learn quicker.
Course Transcript
Auto-display transcribed text with timestamps to enhance your reading speed.
AI Summary
Summarize captivating insights intelligently based on subtitles for your courses.
Organize Notes
Take notes at your leisure and organize all your notes within NoteGPT.
Embark on Your Learning Journey with the Intelligent Tool!
How Does It Work?
---
Start your Coursera learning in just 3 steps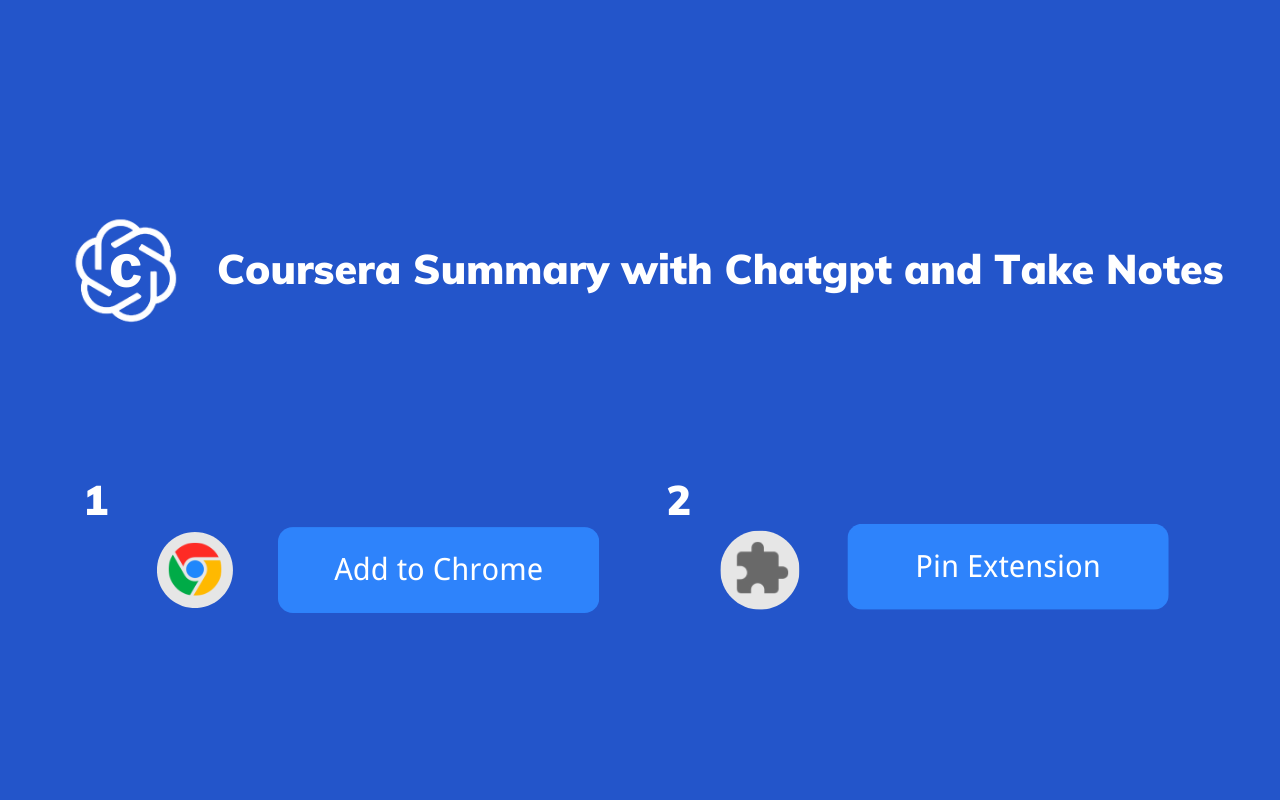 01
Install and Pin Extension
Install the extension from the browser store and pin it to the toolbar for easy access.
02
Accessing Transcripts, Summaries, Note-Taking
Open the Coursera course and click on the corresponding options to access transcripts, summaries, and note-taking features.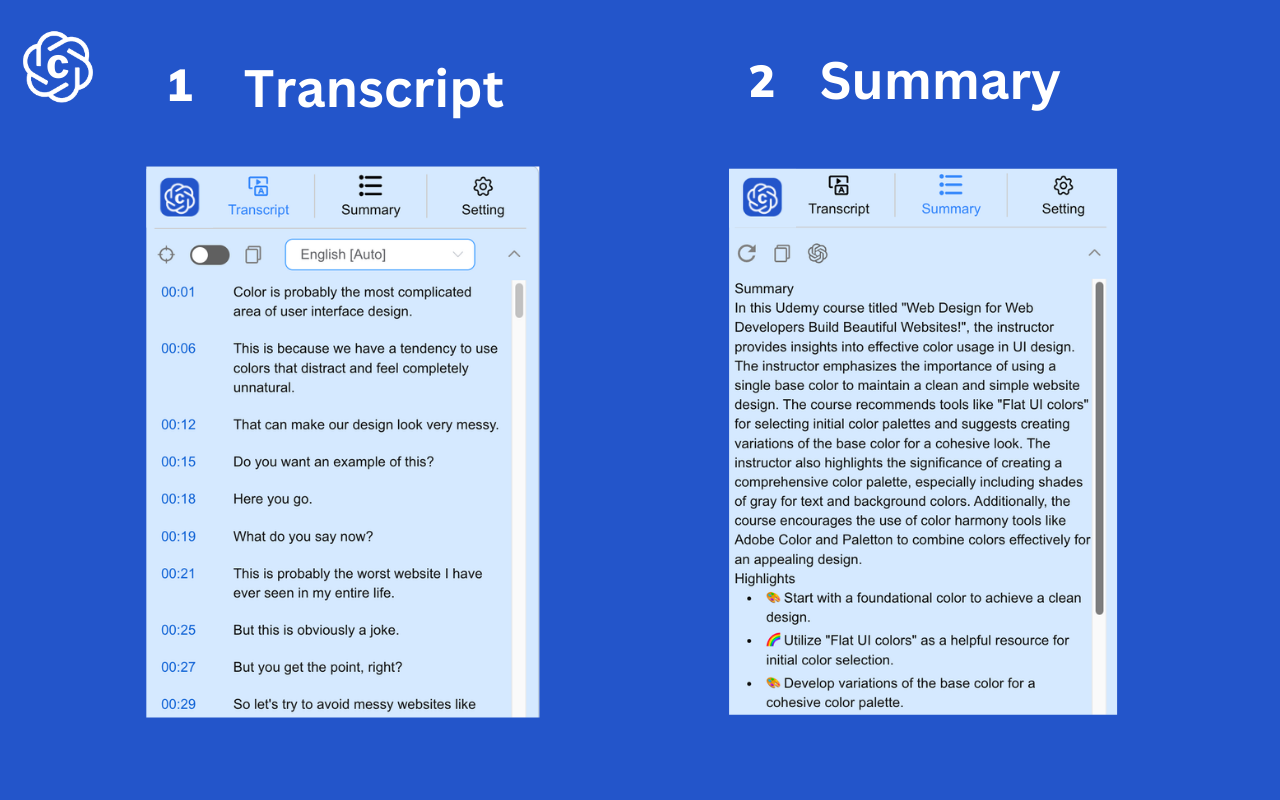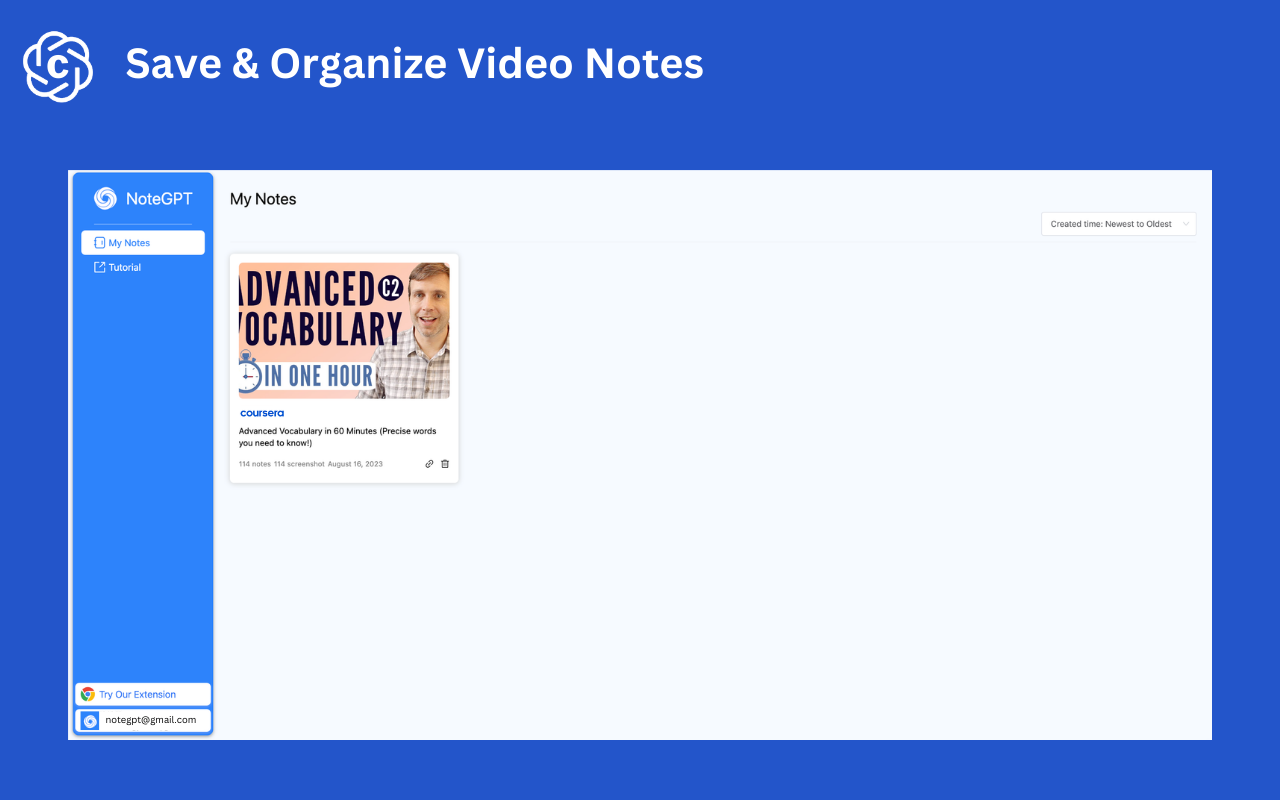 03
Managing Courses, Notes and Summaries
View and organize courses, notes, and summaries using the NoteGPT.
Hear From Our Satisfied Customers
---
Join thousands of satisfied customers using our template globally.
What are you waiting for? Install and start using it now! I really wish I could tell everyone around me how great it is. I use this extension every day!".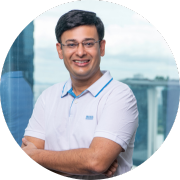 I believe this will be the top extension of 2023. It's been a lifesaver for me, allowing me to browse through transcribed text and get a clearer grasp of Coursera's course content!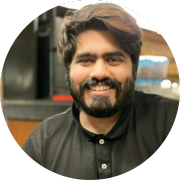 What an amazing extension! It helps me quickly skim through course outlines, summarize key points, and has boosted my learning efficiency by at least 10 times!!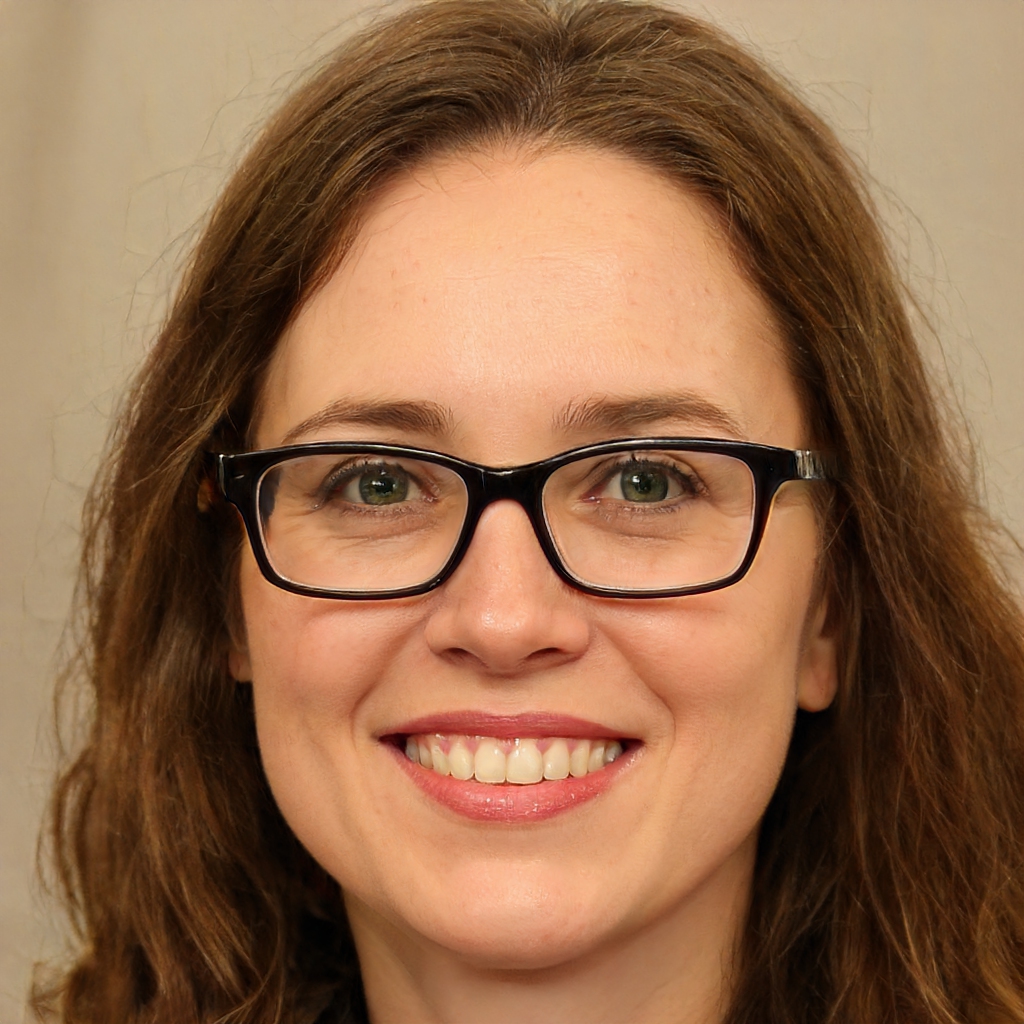 FAQ
Frequently Asked Questions
---
Got a question? We've got answers.